Helping clients
Experience five key feelings - belonging, ease, feeling seen and heard, non-judgment, and support to discover and engage in wholesome self-care!
Feel confident using mindful eating to decrease internalized weight bias for people with or at risk of diabetes. 
Move out of dietary and activity extremes and towards sustainable balance.
Know the four critical times to talk with you.
has never been easier!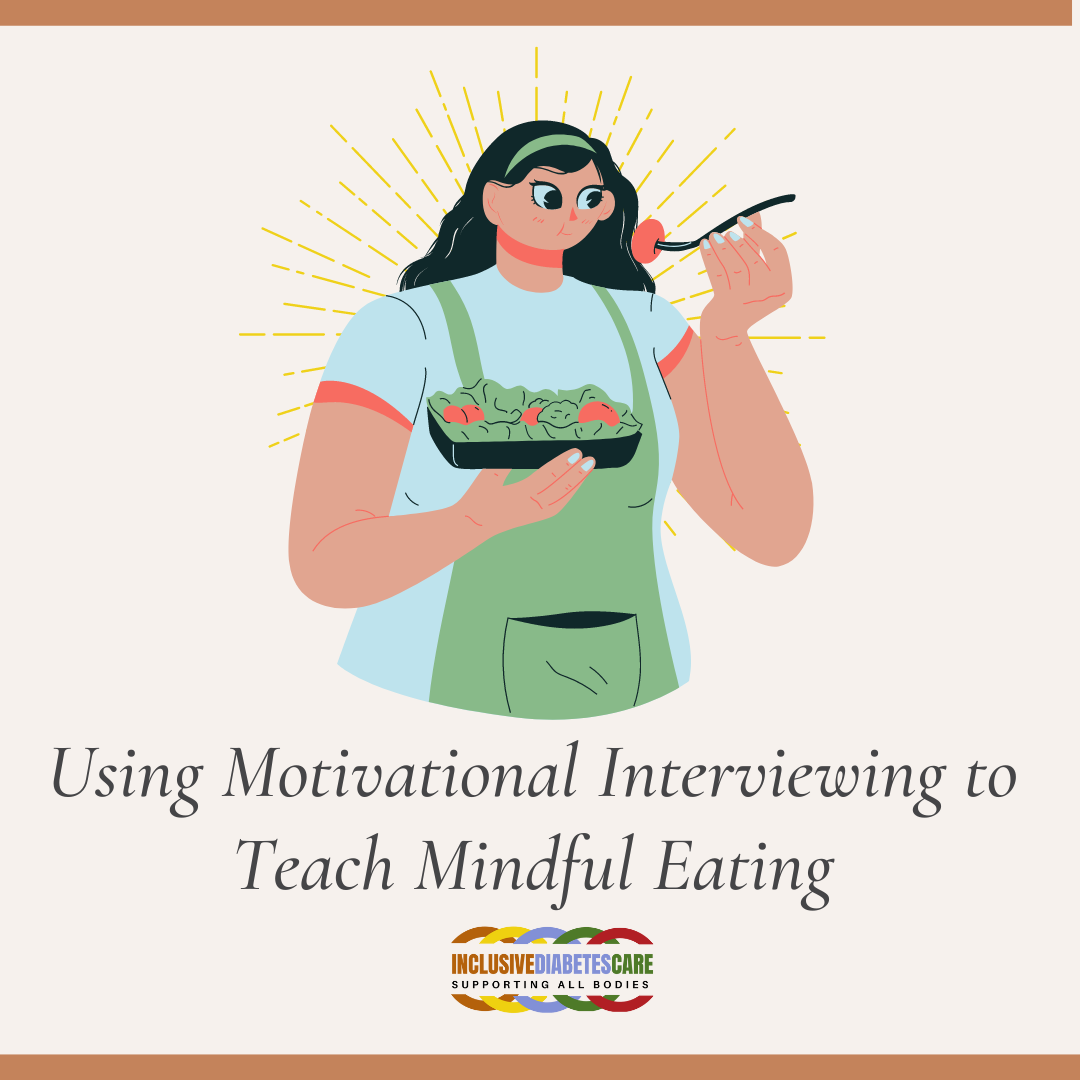 This virtual program is happening on
Tuesday, June 27, from 12-1 Eastern Time
The Future of Diabetes
Is Inclusive
Inclusive Diabetes Care provides four essential tools because

You need

to communicate the complexity of inclusive diabetes care to your clients in an authentic and relatable way. 

You need

a patient-centered way to address internalized weight bias and oppression without reinforcing them. 

You need

a way to teach diabetes without glorifying extreme diets and privileged lifestyle options. 

You need

a way to increase your referrals that doesn't reinforce dieting or glorify unsustainable lifestyle changes. 



Healthcare Needs Support
Unpacking Weight-Centric Diabetes Care
Diabetes Care and Education Specialists trying to understand medications and the standards of care.

Dietitians & Nutritionist looking to address internalized bias

Health and Fitness professionals who want to help clients focus on behaviors.

Health Coaches who are looking to deepen their motivational interviewing skills.

Community Health Workers who are craving new ways to talk about diabetes.

Weight Inclusive Healthcare Companies that are helping people with or at risk of diabetes.

Organizations that want to understand all forms of oppression in diabetes care.
Universities looking to update their training program to include nonjudgmental counseling.
Companies that are interested in untangling weight from health.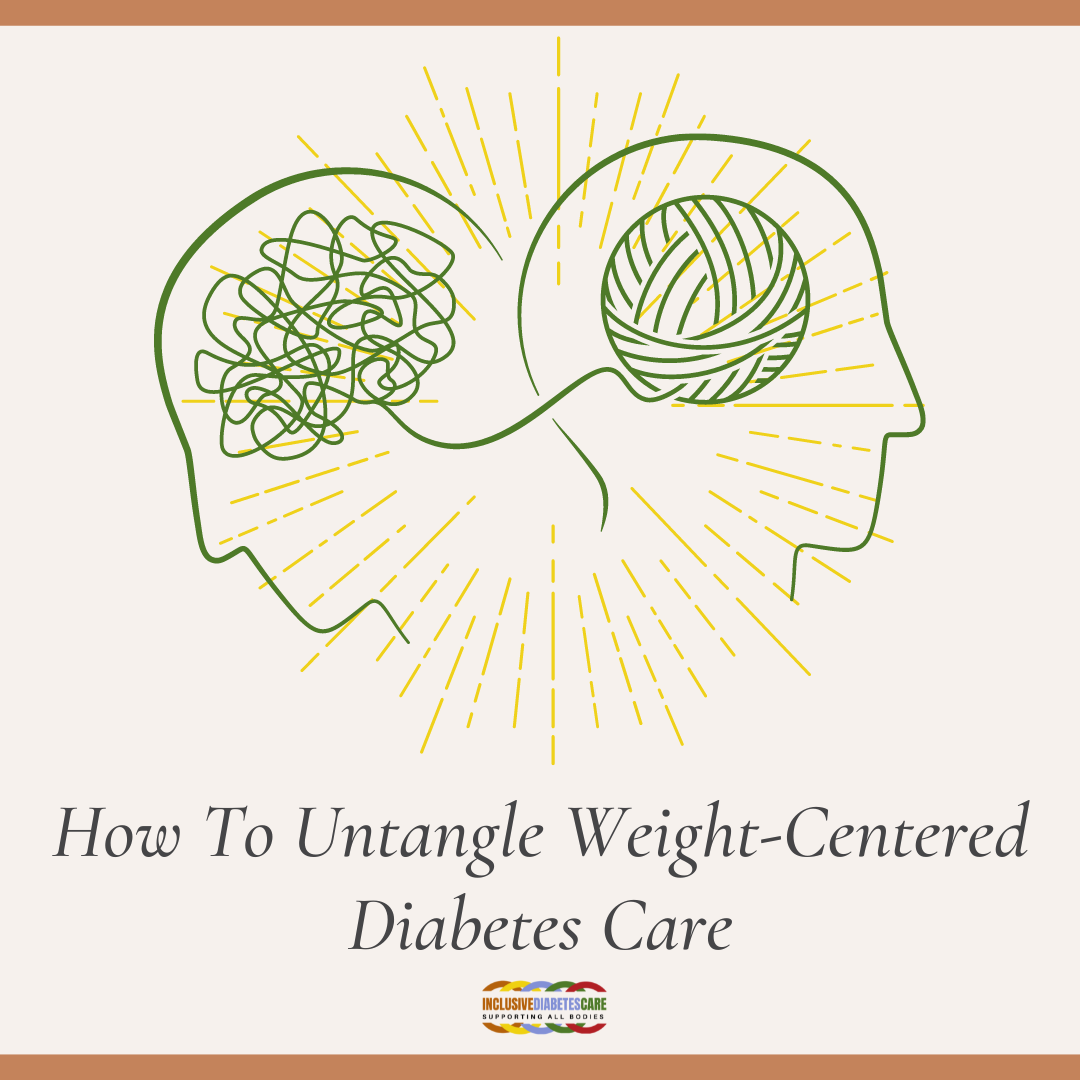 This program is recorded for members
The American Diabetes Association has created the Health Equity Bill of Rights, which envisions a future without unjust health disparities. Understanding the complexity of health inequity takes time, but the good news is you don't have to recreate the wheel! You and your team can enjoy the Inclusive Diabetes Care Membership which gives you:
Patient-centered and trauma-informed training.

Organized monthly training that doesn't feel overwhelming.

Live and recorded programs that provide flexibility for all schedules

Quality training that provides needed professional education for healthcare professionals.

Weight-inclusive health equity education that reduces weight stigma.
Enroll in The Four Factors™ of Diabetes course for $24.99 and we will send you a membership coupon allowing you to enroll for $225.00! The IDC membership is perfect for organizations and public health departments committed to reducing health inequity.

Free helpful tool for you to use.

It is excellent that you are even thinking about inclusion! Here are some valuable tools to get you started. 
Land acknowledgment

We acknowledge the land and the people: This company is housed on N'dakinna, which is the traditional ancestral homeland of the Abenaki, Pennacook, and Wabanaki Peoples, past and present. We thank and acknowledge the land, waterways, and alnobak people who have stewarded N'dakinna throughout the generations.